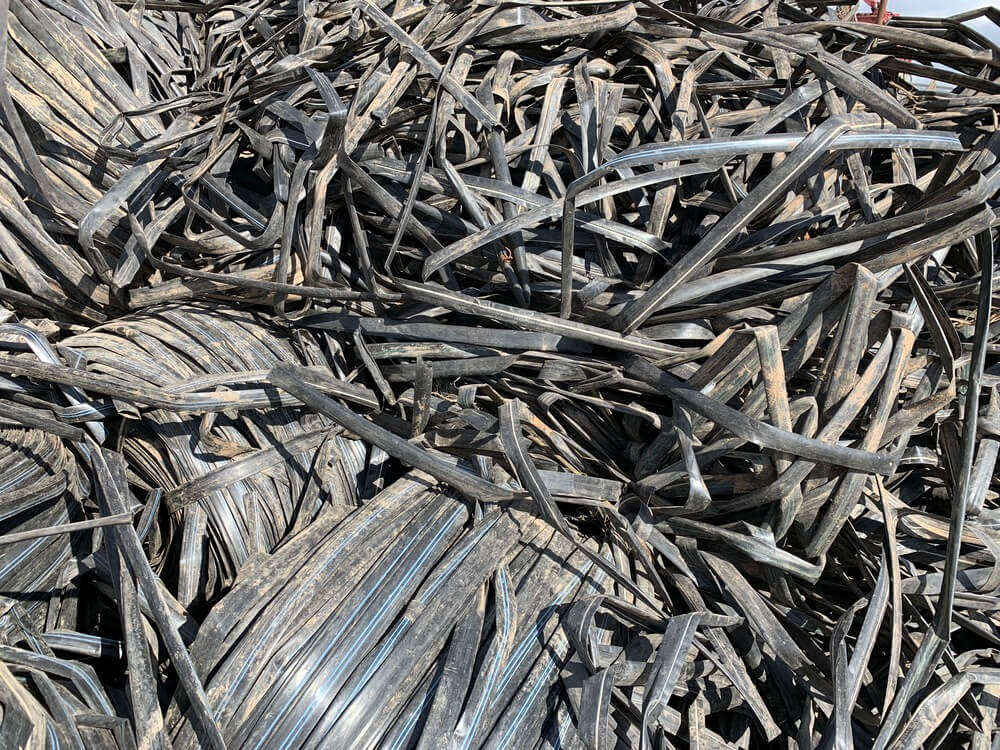 Plastic Recycling
Bedford Enterprises, Inc. is the leader of plastic recycling for farms and other businesses located across the Central Coast.
If you have a plastic that you would like to recycle, give us a call at (805) 922-4977 or Contact Us
Types of Plastic
We accept several types of plastic - we will describe a few of our main ones below:
What is it used for: Irrigation

Drip Tape: Thin walled, made of special grade polyethylene material. It is also called as collapsible hose, once pressurized it becomes round and collapses on depressurizing.

Drip Tube: Thicker wall than drip tape, which allows it to keep its form when water is not present. This tube is pressure compensating and tends to have a longer life than drip tape.
What is it used for: Covering Metal Framed Green houses to assist in humidity retention

Description: Usually semi-clear, approximately 5-6mm in thickness.

Requirements: Must be as free as possible of dirt and moisture.
If you have another type of plastic that is not listed here and would like to recycle it, give us a call at (805) 922-4977. There's a good chance we will be able to find a way to recycle it.